CHINA JIANGSU CONSTRUCTION CORP.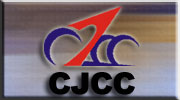 Recently Saudi Bayan Company (SBCO) assigned a joint venture with China Jiangsu Construction Corporation Ltd. (CJCC) looking at highly growth in region. We Saudi Bayan Company (SBCO) are looking to join an international company with high quality and standard in our specialty. After searching for the international company who has the same ambition to satisfy our clients & market demands in the field of construction work.
The company has the significant role in the field of construction in Peoples Republic of China. This company has its branches situated in several countries such as Africa, Asia, and Middle East etc.
China Jiangsu Construction Corporation is a state-owned large construction engineering enterprise integrated with general contract for projects at home and abroad, real estate development, overseas labor output, international trade and human resources training, being listed as one of the top 225 biggest general contractors all over the world by American Engineering News Record (ENR). Their company has quality, environmental protection, health and safety (QES) certification, and received (AAA) credit qualification from their bank.
With more than 10 branches located in Republic of China for local market, our business has penetrated into various fields including public infrastructure, residential industry, education investment and overseas investment etc. During the past decade, They have won over 40 prizes, at least city level, for quality projects, among which 24 prizes are national level and/or provincial level; also they have built 30 standard and civilized construction sites which are at least city level, arriving at there quality objective, that is, eligibility rate of 100% for all the projects. Besides contract fulfill rate is 100% without any severe quality or safety accidents.
For overseas market they have established permanent organizations in Japan, Singapore, America, Kuwait, Saudi Arabia and UAE etc. Their present business lies in construction subcontract and construction labor output for further study and research, and they are trying to develop into Aiding Foreign Projects as well as non-construction general labor output.
They have been entitled as Jiangsu Top 10 Enterprise of Construction and Foreign Economics, Best Enterprise of Jiangsu Construction Industry, Well-known Construction Contractor of Jiangsu Province, Jiangsu Contract Stickiness and Faith Keeping Enterprise as well as Leading Organization in technology improvement, quality management, safety production of Jiangsu Construction Industry for there prominent operation in domestic and foreign markets.